Here you will find original products inspired in the mountain tapir and related species. We sell original products designed for us by Artefauna.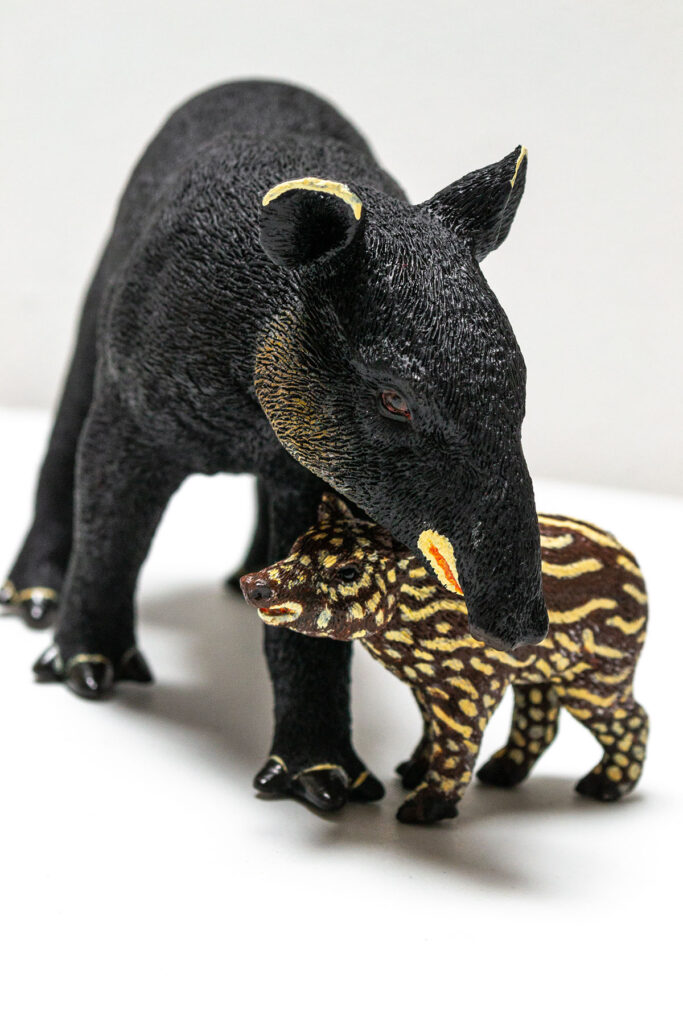 Mountain tapir collection figure. Escale 1:12
This beautiful collection figure in scale 1:12, was designed by Sergio Sandoval from Artefauna, for fundraising for our Mountain Tapir Project. Its measurements are 16x9x6 cm. It's made up of urethane resin with up to 40% of recycled material. It's painted on acrylics. It's a 100% handmade product of Colombia. It's an original design that you won't find any other place in the world. A limited edition of only 100 pieces is being released. 
Price: $89.00 USD + Shipping and handling
Ask us how to order, sending us a message using our WhatsApp button on the right. Thanks!